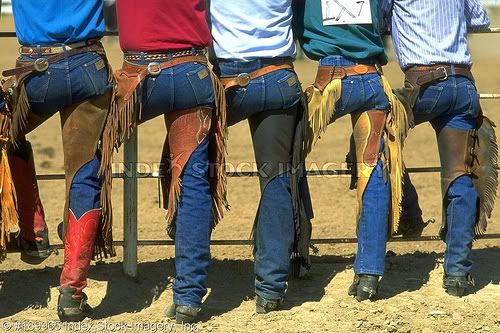 We went to the rodeo and had a blast! I was in heaven. Cowboys, Wrangler jeans, chaps and wild broncs. Did I mention chaps? Oh. my.
My favorite parts of the rodeo are the bronc riding and mutton busting.
First, bronc riding. I can not imagine being thrown and jolted around on a mad horse. Let alone getting stuck. You have to see this.....
I was a little scared for this guy. Glad everything turned out okay. The hysterical laughing you hear in the background is my son. My 6 year old son who, apparently, needs to work on empathizing with others. He thought this was just the funniest thing he ever saw. He has issues.
Now the mutton busting, that is funny. My tummy hurt because I was laughing so much.
Wait. Maybe I'm the one with issues. Laughing at small children being thrown from a sheep and being drug several yards. That's a little warped.
Well, at least the boy comes by it naturally.
All the laughing must have worn him out because he slept the remaining hour and a half. You would think sleeping at a rodeo would be hard, strange or abnormal.
Apparently not. Somehow, it's contagious.
Girls are immune. This has been a public service announcement.
Your welcome.